BIG PART Replacement Rubber Meat Probe Grommet Compatible with Traeger Wood Pellet Smoker & Z Grills, 6 Pack
productsweb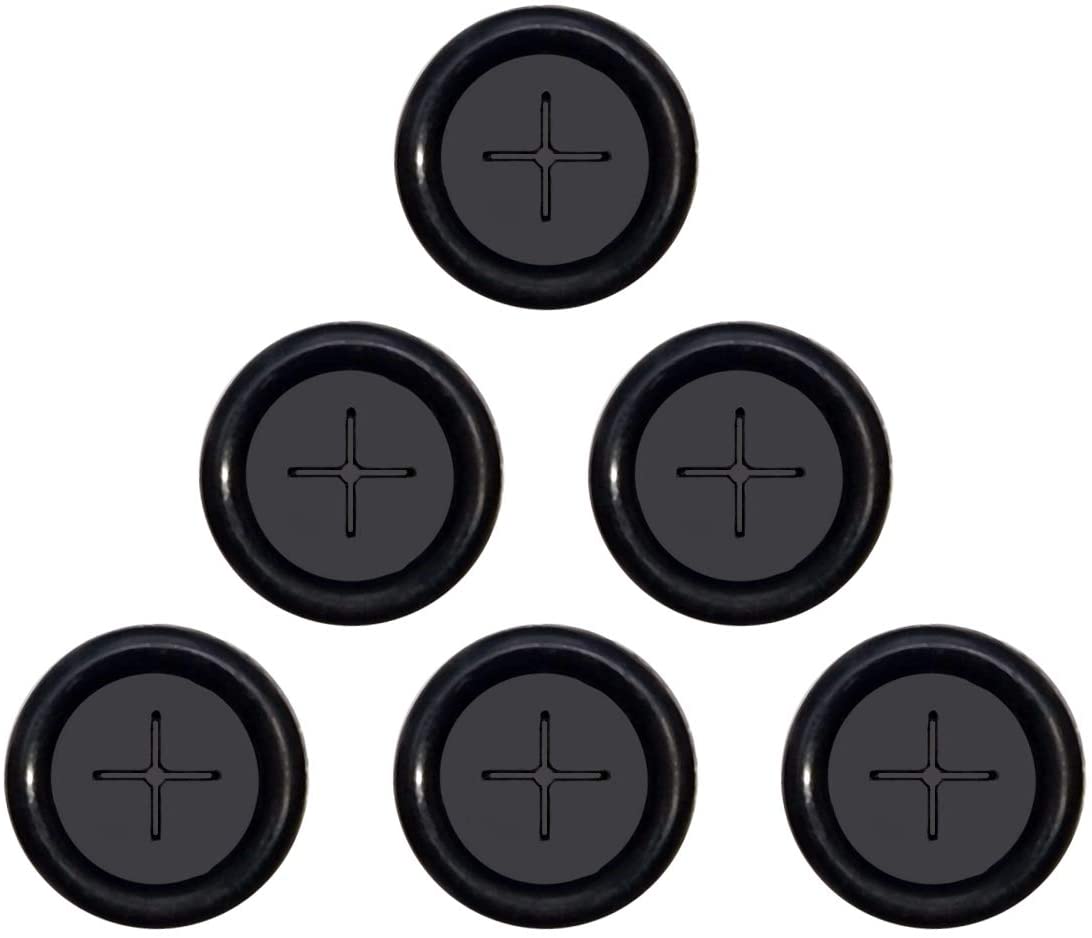 BIG PART Replacement Rubber Meat Probe Grommet Compatible with Traeger Wood Pellet Smoker & Z Grills, 6 Pack
---
Details
Replacement Rubber Meat Probe Grommet Compatible with Traeger Wood Pellet Smoker BRN249 & Z Grills, 6 Pack:
Fit for most of Traeger Wood Pellet Grills(Except The PTG):Century,Century 22,Century 34,Deluxe Elite 300,Double Commercial,Eastwood 22,Eastwood 34,Executive,Heartland,Junior Elite 20,Lonestar 20,Longhorn Steer,Pro 20,Pro Series 22,Pro Series 34,Renegade Elite 20,Renegade Pro,Select Elite,Select Pro,Silverton,Tailgater 20,Texas Elite 34,XL.
Fit for Z Grills: 700D,700E,7002B,7002E.

Package Includes:
6 x Rubber Meat Probe Grommet .
DIA: 0.95"/24mm,Height: 0.24"/6mm

Enjoy Your Better Pellet Smoker BBQ Life:
※DURABLE & SAFE
Made from high-quality, high-temperature-resistant, food-grade silicone and are durable, robust, and made to last. A Cross Shape design are great for large or more probes.
※MEASURE TEMPERATURE EASILY
No need to crush your probe cables over the cover lip which makes an air leak, our grommet is a perfect solution to monitor the internal temperature of the BBQ Meat in Wood Pellet Grill & Offset Smoker easliy.
※EASY TO INSTALL
Quick and easy to install,Allows for multiple probes to be inserted.
For DIY sensor port, we make it easy to install the probes into your grills by drilling a holein the side of the grill.
DIY grommet hole size :DIA 0.75"/ø19mm.
※TOP CUSTOMER SERVICE
Customer service is our job #1 after the sale. Our knowledgeable, friendly support team is eager and ready to help you! Please note: This is not a Traeger OEM product and BIGPART is not affiliated with or endorsement from Traeger.