Grill Smoke Stack Chimney with Gasket Replacment for Pit Boss,Traeger,Camp Chef,Z Grills Wood Pellet Grill
productsweb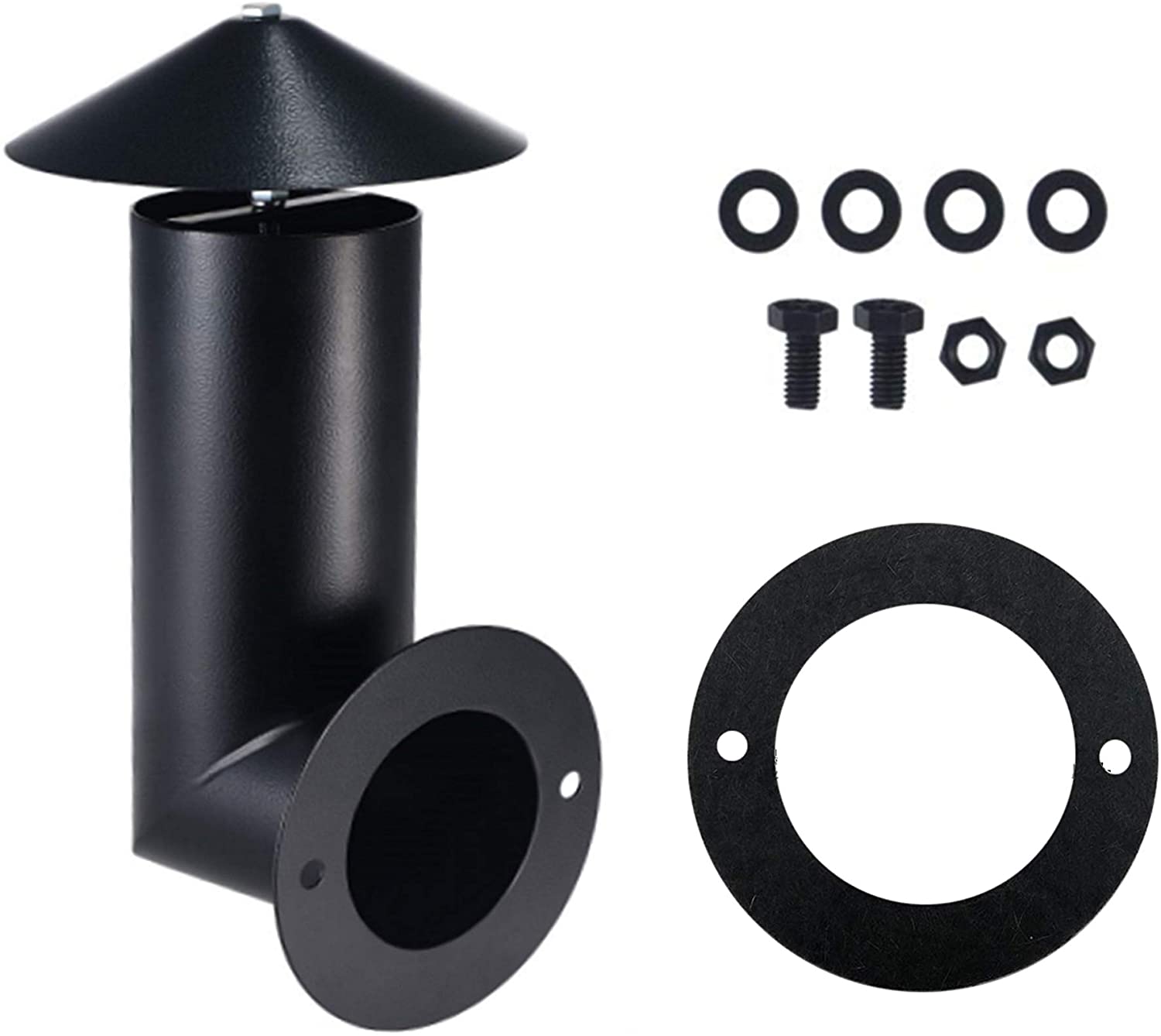 Grill Smoke Stack Chimney with Gasket Replacment for Pit Boss,Traeger,Camp Chef,Z Grills Wood Pellet Grill
---
Details
Wood Pellet Grill & Smoker Chimney & Cap Kit Fits Traeger, Pit Boss, Camp Chef & Many More
Fit for Traeger model: Century,Century 22,Century 34,Eastwood 22,Eastwood 34,Heartland,Lil' Tex Elite 22,Lonestar 20,Pro 20,Pro 575,Pro 780,Pro Series 22,Pro Series 34,Renegade Elite 20,Texas Elite 34,Texas Pro,Renegade Pro,Ridgeland,Heartland,Century 885,Lonestar 20.
Fit for Pit Boss model:1000 Traditions,1000SC,340,820FB,820S,820SC,Austin XL,Pro Series 1100-PS1 (Lowes),Pro Series 820-PS1 (Lowes),Rancher,Tailgater.
Fit for Other Grill model:Alpha Grilla,Alpha Silverbac,Chimp Tailgater,Grilla Pro,Silverbac Original,Silverbac Pro,Cuisinart:CPG-4000,CPG-6000.
Fit for Z Grills model: 450A,550A,550B,L6002B,L6002E,700D,700E,7002B,7002E,1000D, 1000E,10002B,10002E.
Package Includes:
1 x Chimney,
1 x Chimney Cap,
1 x Pipe Heat Resistant Gasket,
With Screw & Washer & Nut.
Enjoy Your Better BBQ life:
※Durable
Made from 14 Gauge Black Powder Coated Steel with Umbrella, which can prevent getting rust effectively, you can use it for the long term.
※Easy to Install
Super simple to install, Locate the chimney opening on the side of the main barrel.From the outside, secure the chimney gasket to the side panel using two screws,locking washers and washers. The screw will fasten to the pre-mounted nut on the inside of the barrel.
※Note:
Ensure the chimney cap allows for air to escape.
Please double check your mounting bolt dimension.