4 Pack High-Temperature BBQ Meat Probe/Thermometer Sensor Replacement for Pit Boss & Louisiana
productsweb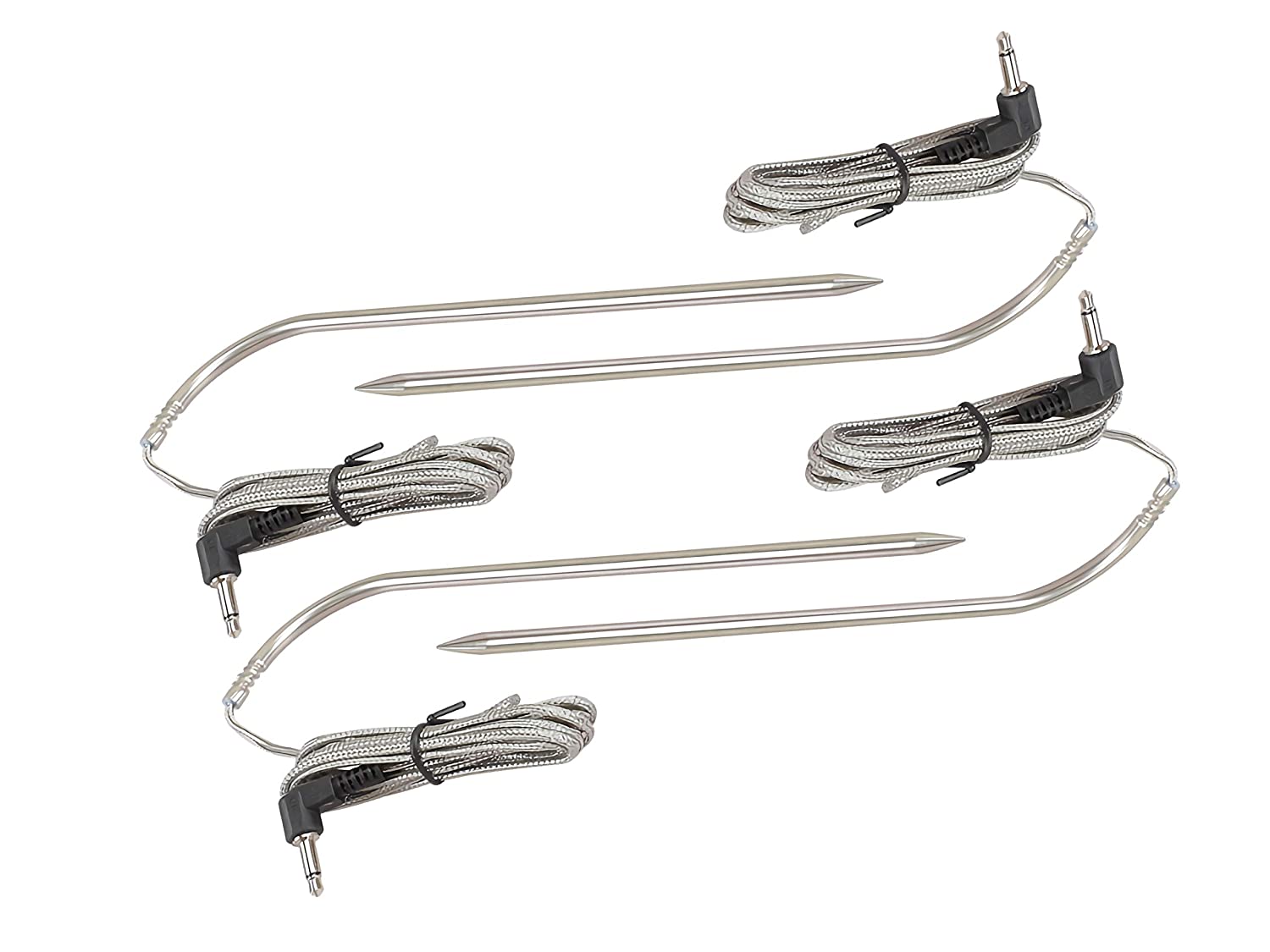 4 Pack High-Temperature BBQ Meat Probe/Thermometer Sensor Replacement for Pit Boss & Louisiana
---
Details
4 Pack High-Temperature BBQ Meat Probe/Thermometer Sensor Replacement for Pit Boss/Louisiana Wood Pellet Smoker Grills:
Fit for most of PitBoss Wood Pellet Smokers (replace part 67297): 1000 Nascar Edition,1000 Traditions,1000 Traditions 2,1000SC,3 Series Vertical Smoker,440 Nascar Edition,5 Series Vertical Smoker,7 Series Vertical Smoker,700 Nascar Edition,820D3,820XL,Austin XL,Classic,KC Combo Platinum Series,Lexington,Pro Series 1100 Combo,Pro Series 1100-PS1 (Lowes),Pro Series 820-PS1 (Lowes),Ranch Hand,Rancher XL,Tailgater,Whiskey Still.
Fit for Louisiana/Country Smoker Grills(replace part 50152): 800 Elite,800 Elite Deluxe,CS300,CS450,CS570,CS680,Champion,LG Estate 860Bi,LG Estate 860C,LG1100,LG700,LG900,Super Hog,V7PC1,Whole Hog,CS1374,CS2454.
Package Includes:
4 x stainless steel Meat Probe Sensor.
Made from food-grade 304 stainless steel , PT1000 temperature sensor with 3.5mm universal Adapter .
Size: 6" probe with 48" high heat woven wire.
Enjoy Your Better Pellet Smoker BBQ Life:
※EASY TO USE
Quick and easy to install,Keep Ultimate Control of Your Cooks with a Constant Read Digital Meat Probe.
※MEASURE TEMPERATURE WITH FOOD
Monitor the internal temperature of the BBQ Meat on Wood Pellet Grill & Offset Smoker, make your barbecue easier.
The food grade stainless steel probe can be used for either BBQ food or meat, great replacement probe and/or additional probe.
※EASY TO CLEAN
The tip of the probe tube can be run under a tap or cleaned with a damp rag.
※CAUTION
Keep the probe cable away from heating elements, flames, coals, grill or oven racks.
Kinks or folds in the probe wires may cause damage. A probe not in use should be rolled up in a large, loose coil.