Meat Probe & Disposable Aluminum Foil Grease Bucket Liners Replacement Part for Pit Boss Wood Pellet Grill
productsweb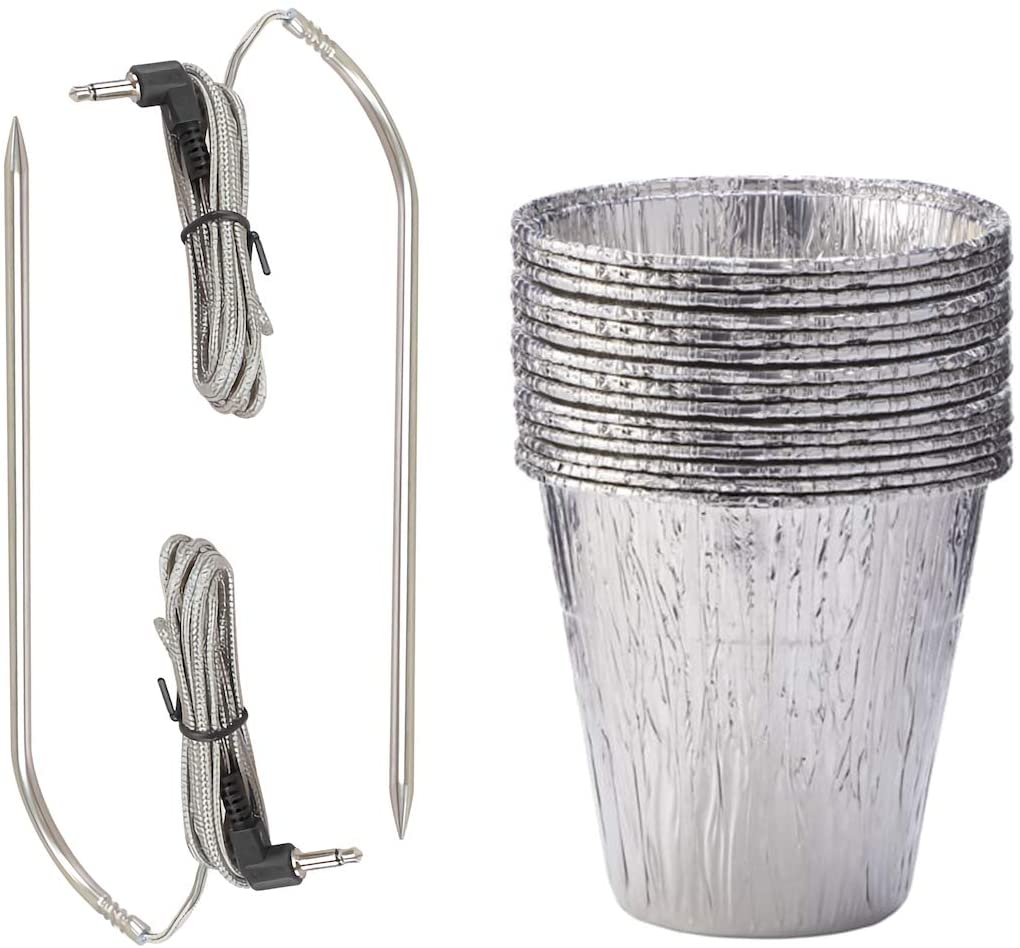 Meat Probe & Disposable Aluminum Foil Grease Bucket Liners Replacement Part for Pit Boss Wood Pellet Grill
---
Details
【APPLICABLE MODEL】- Compatible with Pit Boss Classic ,Tailgater,Austin XL,Pro Series 1100 Combo,Pro Series 1100-PS1 (Lowes),Pro Series 820-PS1 (Lowes),KC Combo Platinum Series,Lockhart Platinum Series,1000 Nascar Edition,1000 Traditions,1000 Traditions 2,1000SC,440 Nascar Edition,700 Nascar Edition,PB820ME,PB1230 Combo,Lexington,Navigator 550/850/1150,Sportsman 500/820.

【GREASE BUCKET LINER】- Made of disposable aluminum,withstand high temperatures, so they will not melt when holding super hot grease.Size: 6.3"/16cm (W) x 5.9"/15cm (H)

【MEAT PROBE】- Made from food-grade 304 stainless steel , PT1000 temperature sensor with 3.5mm universal Adapter .Size: 6" probe with 48" high heat woven wire.

【PACKAGE】- Includes 15 x Disposable Foil Grease Liners,2 x Meat Probe.DO NOT Fit For Your Traeger /Camp Chef.

【FAST EASY CLEAN UP】- Simply insert a disposable foil bucket liner into your grill's grease bucket, grill away, then toss when full. It's ready to catch your grill's grease and oil run off for easy clean up and maintenance.【SAVE YOUR TIME & MONEY】- Keep your grease bucket clean,remove and replace the liner as needed.so you won't have to replace (or clean) bucket as often and long life.